Increasing Burnout rates and reduced productivity
Increasing Burnout rates and reduced productivity.
Burnout is a real problem, not just for the mental health of employees (Safework Australia Data shows 9% of all serious workers' compensation claims are for work-related mental health conditions) but for the productivity of companies. A 2019 report by Australia's Productivity Commission estimated mental health costs Australian workplaces $17 billion every year, through absenteeism and lower general productivity.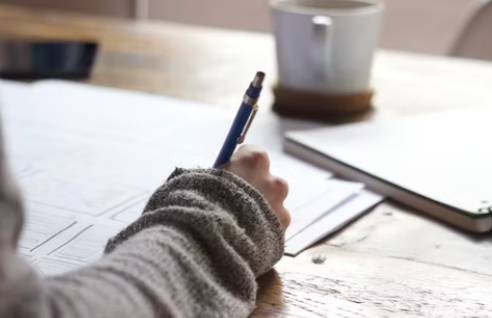 Better Off Overall Tests (BOOTS)? 
One of the first questions we'll ask when talking about remuneration is – what do you pay? We know we are quite direct when asking this, but it helps us give you the right advice.
Whether you're paying Award Rates or Above Award Rates, we'll also be interested in knowing what the "buffer" is. Whilst we try not to talk too technical, the buffer is the safeguard between what you're paying and what the Award states you should pay.
𝗜𝗡𝗖𝗥𝗘𝗔𝗦𝗘 𝗕𝗨𝗦𝗜𝗡𝗘𝗦𝗦 𝗣𝗘𝗥𝗙𝗢𝗥𝗠𝗔𝗡𝗖𝗘 𝗪𝗜𝗧𝗛𝗢𝗨𝗧 𝗜𝗡𝗖𝗥𝗘𝗔𝗦𝗜𝗡𝗚 𝗛𝗘𝗔𝗗𝗖𝗢𝗨𝗡𝗧
Need to increase your SME business' performance but can't afford to bring on senior skills you'd like to help?
Join this webinar for the solution to this common conundrum.
𝗜𝗡𝗖𝗥𝗘𝗔𝗦𝗘 𝗕𝗨𝗦𝗜𝗡𝗘𝗦𝗦 𝗣𝗘𝗥𝗙𝗢𝗥𝗠𝗔𝗡𝗖𝗘 𝗪𝗜𝗧𝗛𝗢𝗨𝗧 𝗜𝗡𝗖𝗥𝗘𝗔𝗦𝗜𝗡𝗚 𝗛𝗘𝗔𝗗𝗖𝗢𝗨𝗡𝗧
WHEN: 10 am Wednesday 11th of May
WHERE: Online
Three senior trusted authorities will discuss alternative ways to better manage your Human Resources, Finance, and Marketing functions.
What you'll get from this webinar?
– How to develop a high performing culture
– How to understand your business financials
– And the three key requirements to Better Marketing
Who are your presenters?
Nick Hedges– Director at ResolveHR
Damian Scodella – Founder and Head of Business Development at Square Penny
Rick Merten – Managing Director at Permission
Register now by clicking the link below!
And to help you be ahead of the curve before the webinar, Damian has created this short video. Click on the video below to learn more.