We're much more than just fantastic bookkeeping.
Our mission is to simplify financial management and provide quality information that empowers business owners to make informed decisions that realise their goals. Our goal is to be the first business a client contacts when looking for internal financial management in Australia.
We are passionate about building powerful, genuine relationships to understand our clients' needs from the most authentic level possible, and we work hard to find the best solution.
Our founder and Head of Business Development.
Damian Scodella.


(B Bus)
As our founder and former CEO of Square Penny, Damian Scodella, has decided that 2021 is time for a new direction. He has handed over the CEO reigns and hit the ground running as our Head of Business Development. Damian has spent the last 25 years gaining invaluable experience in the areas of Manufacturing, Accounting, Travel, Construction, Business Strategy and Operations. Damian's honesty and passion is what drives him to solve problems and help businesses. When he isn't co-facilitator at Fresh Networks or Chairperson for Accounting Discussion Group, you may see him at the many networking events he attends. Keep an eye out for him in his Square Penny jacket and come and say hello.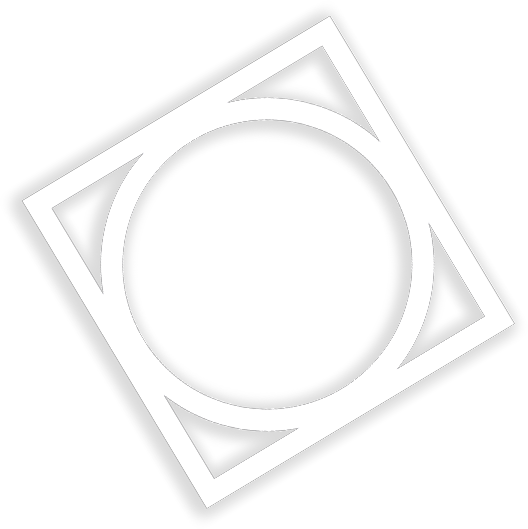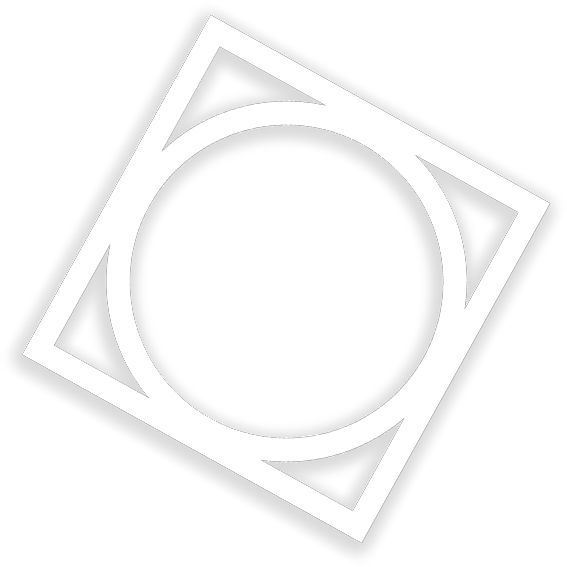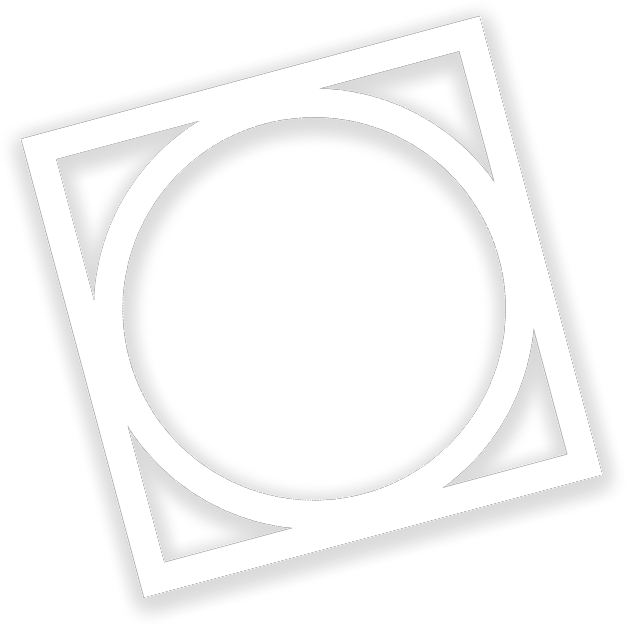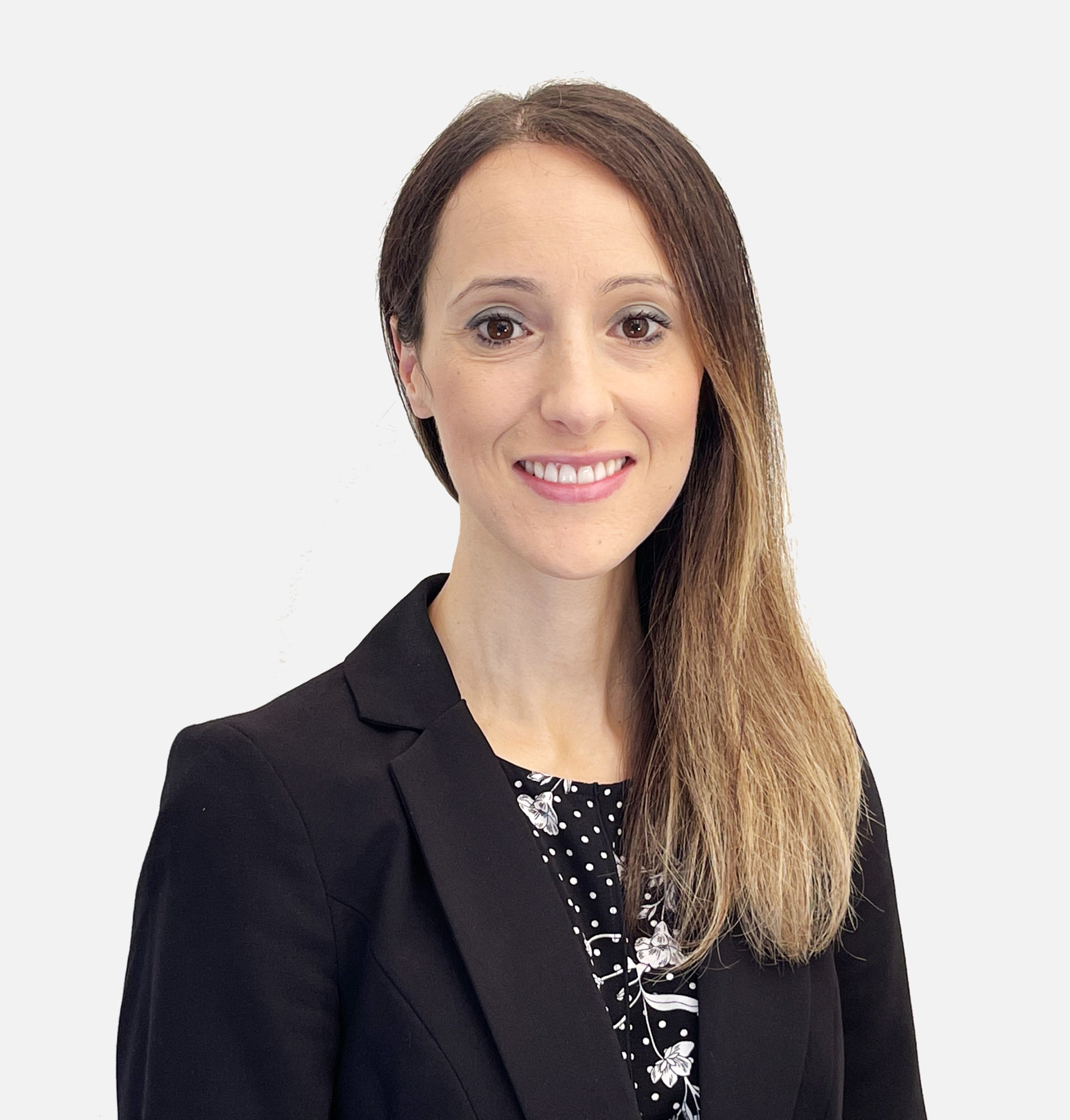 Our CEO.
Trish Catlin.
BCom, CA
Taking on her role as our newly appointed CEO, Trish Catlin brings with her 17 years of experience in professional services. Trish is a Chartered Accountant, registered BAS Agent and qualified Coach. Starting her career in Audit at KPMG, using her skills working in Australia and the UK across multiple industries including retail, education, construction and pharmaceuticals. Trish enjoys helping people and businesses to achieve their highest potential, and this is evident in her dealings with clients and staff, and in her role as facilitator for the CA Program Masterclass workshops. This self-motivated mother, loves nothing more than cheering on her children in their sporting competitions and seeing the smiles on their faces as they sit down to her famous lasagna.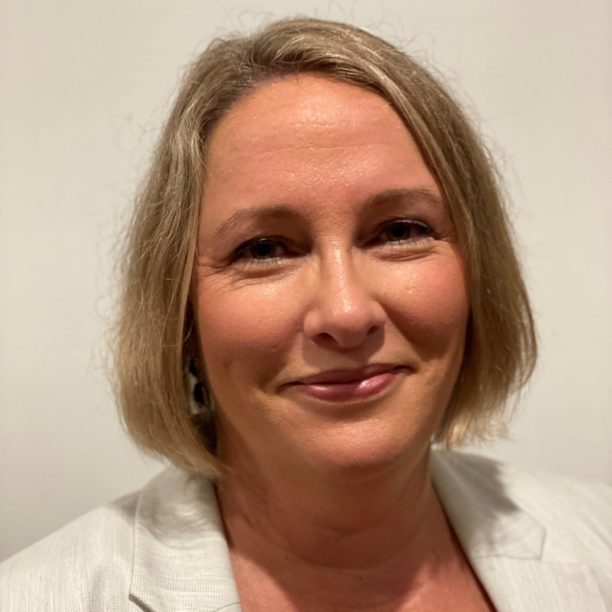 Our CFO.
Michelle Menelaws.
BBus(Acc), CA
Michelle Menelaws is a highly respected CA and Finance Manager, and part of the management team at Square Penny. With 20+ years of being in the industry, and over 10 of those in the legal industry, this has given Michelle the strength and ability to deal with complex tasks on a daily basis. Using her extensive experience, Michelle thrives in providing the small to medium-sized businesses with bookkeeping solutions, improved operational processes and strategic planning/direction. The weekends give Michelle the time to coach her daughters netball team and get the family out for a bike ride.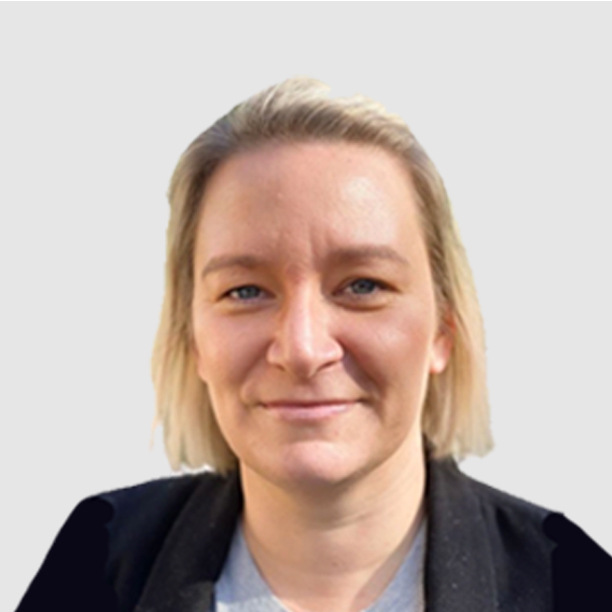 Our Operations Director.
Angela Nicolai.
Being with Square Penny since 2010 and rounding out the management team, Angela Nicolai has watched the company grow into the thriving business that it is today. Having a career change from the IT industry to the bookkeeping industry has allowed Angela to combine her experiences for her dynamic approach when it comes to implementing process improvements. Angela gets excited when there is a new piece of software to investigate. Her multitasking skills comes into play whether she is working, helping at her children's school, playing netball or going to pilates.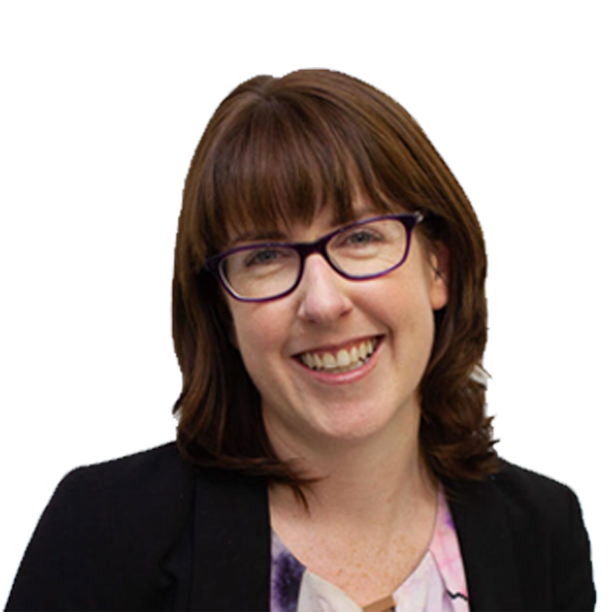 Senior Manager.
Alison Vine.
BCom, CA
Since her humble beginnings 17 years ago in Ernst & Young, Alison Vine has worked within various industries as a Chartered Accountant before starting with Square Penny in 2018. Alison's expertise lies in areas such as property, non-for-profit, transport, online learning and government. With her committed approach to excellence, Alison sets high expectations for herself, her team and her clients. Her willingness and ability to problem solve coupled with her love to learn and share knowledge, is what has a great impact on our small to medium business clients. Alison has a passion for travel and loves spending time with her family. Alison is the treasurer of the local childcare and a member of the local indigenous not for profit.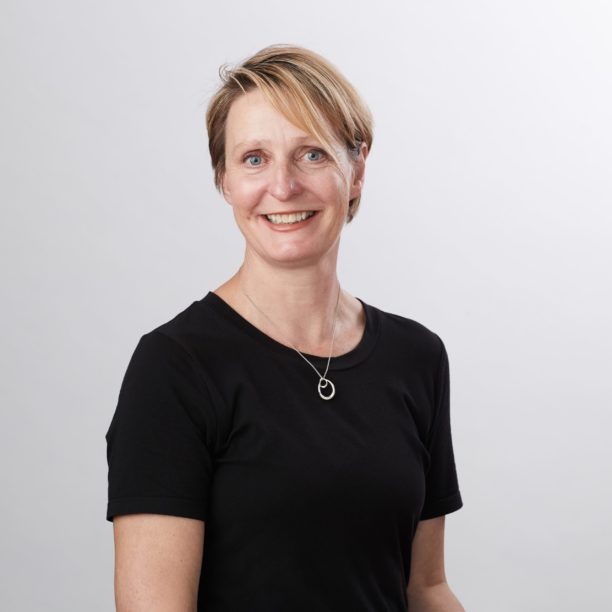 Financial Accountant.
Anne-Maree McKernan.
BBus, ACA, A FIN
Anne-Maree is an experienced, successful and forward thinking accountant. She brings to the team an extensive amount of experience in the creative, construction, education, sport, finance and investment industries. Having worked in both small to medium-sized enterprises over the last 30 years, Anne-Maree's attention to detail and high organisational skills has helped her implement and streamline processes to strengthen businesses. Anne-Maree is treasurer for her local Swim Club and a committee member of her daughters rowing club.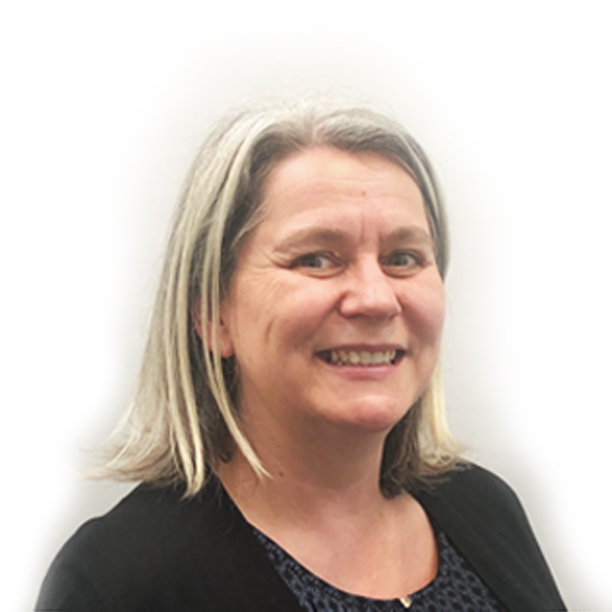 Financial Accountant.
Helen Gahan.
BBus(Acc), CA
Helen is a highly driven Chartered Accountant that brings more than 15 years of experience to Square Penny. Helen's experience has seen her develop an enormous amount of efficiency when it comes to project and finance management abilities. With Helen's detailed work ethic and collaborative approach, she makes a great addition to the team. When Helen's not spending time with her family, she is taking her daughter out to instill the love of new experiences.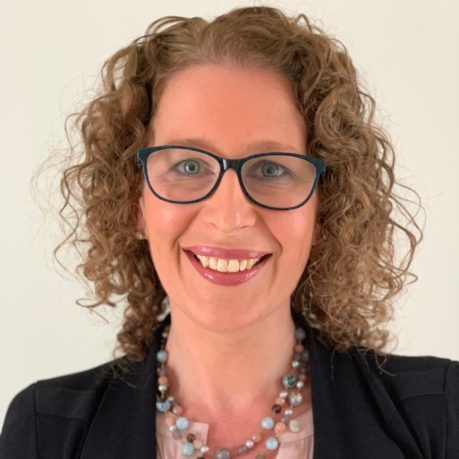 Senior Manager.
Sarah Buccheri.
BCom, CA
Sarah comes to Square Penny with a wealth of knowledge and experience in the finance, property, manufacturing, agriculture and retail industries. Her experience working in London, Turkey, Greece and SE Europe and for all of the Big 4 chartered accounting firms has confirmed her passion to help small businesses and drive process improvement. Sarah loves working with her clients to achieve great financial, operational and strategic outcomes for their businesses. She loves her role as wife and mother of two busy boys and is an executive committee member of the Kindergarten.
Financial Accountant.
Kelly Thomas.
BBus(Acct), CA, MAPP
Kelly has had over 15 years financial accounting experience in a combination of public practice and industry. With extensive experience in financial services, Kelly has worked with clients in industries including investments, superannuation, funds management, not-for-profits. Her common sense and diligent approach helps to drive and deliver our client projects. Kelly is a Chartered Accountant and has a Masters in Applied Positive Psychology and is known to run a marathon or two, in between hikes.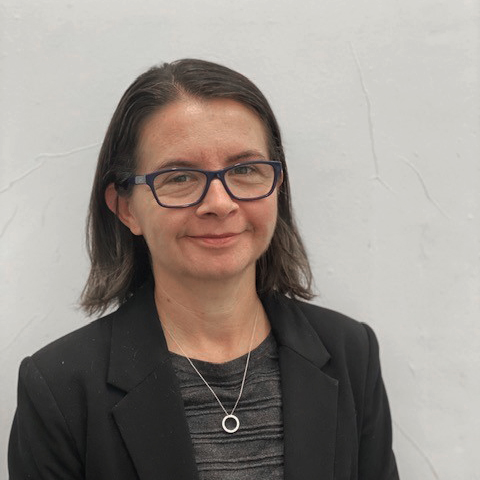 Financial Accountant.
Meisha Davies.
CPA
Being a qualified CPA for over 20 years, Meisha has worked in the health, IT, communication and finance industries. As a highly organised person, Meisha prides herself on her accuracy and attention to detail which shows in her extensive experience of reporting, budgeting and forcasting. Using these attributes also allows her to help businesses and the wider community to achieve their goals. Meisha enjoys putting these skills to use in her role as team manager for the local cricket and soccer club.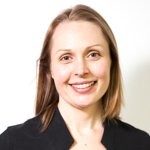 Financial Accountant.
Amanda Otten.
Amanda is a Chartered Accountant that brings with her over 20 years of experience in the Financial Service and Not-for-profit industries. Her ability to solve business challenges via data-driven and forward-thinking approaches, helps to have a constant focus on driving P&L results and a sustainable, well-balanced growth for her clients.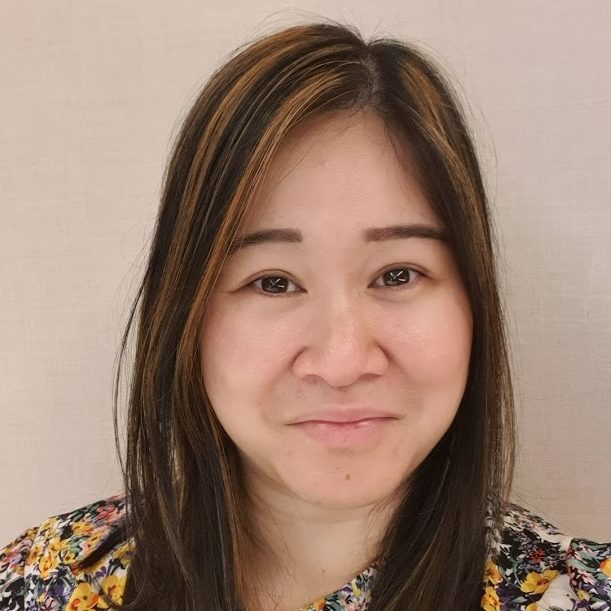 Financial Accountant.
PJ  Chan.
PJ is an energetic self-starter that takes pride in her work and working environment. A qualified Chartered Accountant, PJ has worked in the Financial Services and Automotive Industries over the last 10 years, giving her a strong background in financial analysis. PJ's outgoing personality serves her well when enjoying a pilates class, getting involved with her daughters school activites or spending time with her family.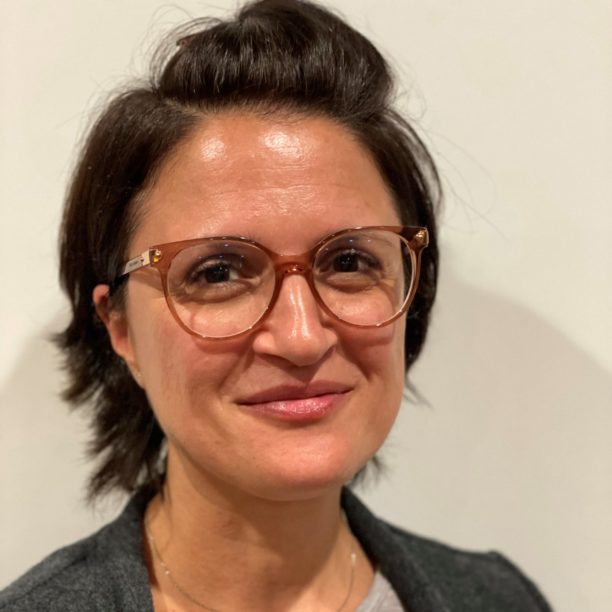 Bookkeeper.
Dina Biviano.
Dina is a strong advocate of leading by example in cultivating and maintaining a positive team environment both personally & professionally. Having worked in the Building and Construction Industry for over 20 years, her approachable nature and belief that adhering to her values of integrity, honesty and responsibility has helped her build strong reciprocal realtionships. While Dina has extensive knowledge in Xero and MYOB, she is also our go to person for all things Quickbooks. Dina's excellent time management allows her to allocate her time between all the people she loves and all the things she love doing, including her role as President of her local netball club.
Bookkeeper.
Hayley Watson.
Hayley is extremely passionate and proactive in her role at Square Penny. Her love to try new things sees her constantly going the extra mile to find new ways to assist in her clients businesses, making sure they are done well and done right. Hayley is our Square Penny Hubdoc champion, assisting the team in all things Hubdoc. When she isn't volunteering at the local basketball club or attending a kinder committee meeting, Hayley will be found, baking up a storm, making home made jam or tending to her chickens and veggie patch with the kids.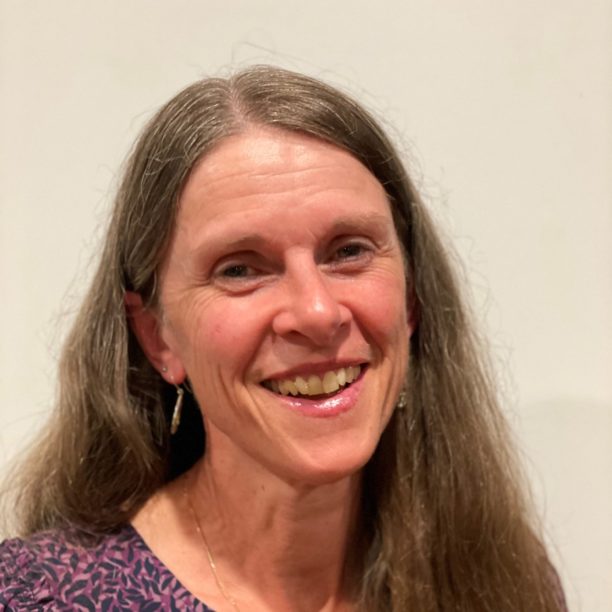 Bookkeeper.
Jenny Glanville.
Jenny's ability to work under pressure and to always strive for excellence whilst maintaining a positive outlook is what makes her the perfect fit for Square Penny and her clients. With Jenny's impressive history and experience in bookkeeping, she is able to deliver her clients a service which is backed by a proven track record. Jenny is passionate about watching her AFL footy team play, playing basketball and keeping active. She loves spending time and travelling with her family and can't wait to travel overseas with them again.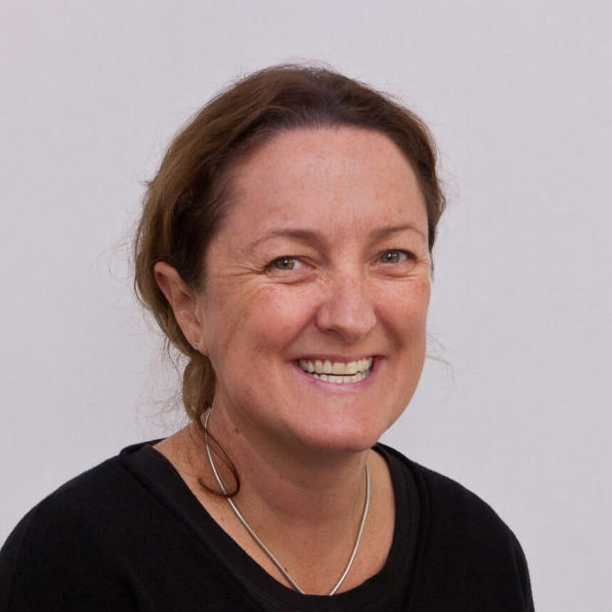 Bookkeeper.
Kate Hartley.
In 2015, Kate was welcomed into the business with open arms. Kate's experience and qualifications in the real estate world as well as her Bachelor of Business, made her a fantastic candidate for the job. Kate also demonstrates an inspiring work-life balance; she effectively manages her professional time whilst allocating enough energy and enthusiasm to thoroughly enjoy time with her beautiful family.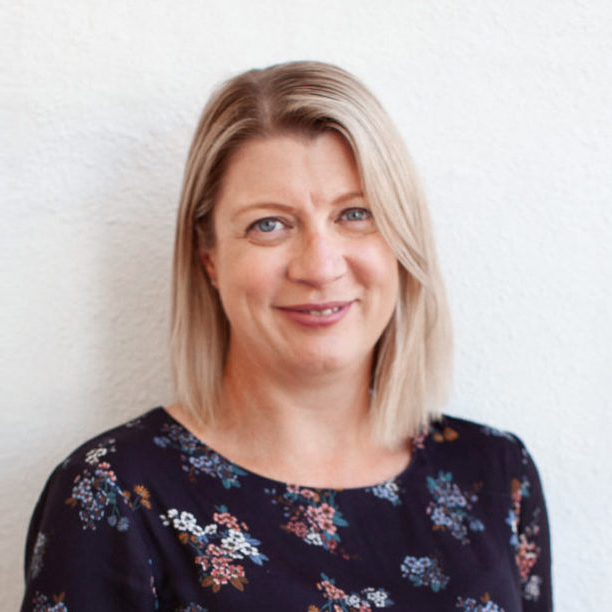 Bookkeeper.
Kirstie Flanagan.
Kirstie first demonstrated her passion for bookkeeping whilst working as an Accountant for many years. When Kirstie joined Square Penny, she was very well-received due to her friendly, charismatic nature and hunger for assisting clients with their financial needs. Kirstie also has two children that she loves to devote herself to.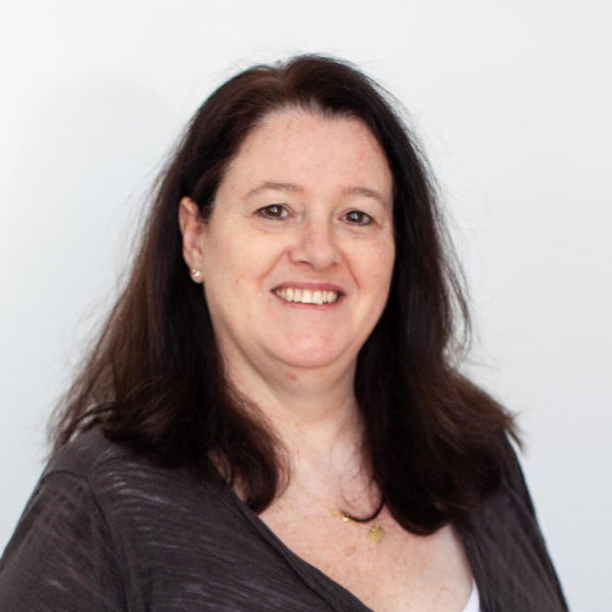 Bookkeeper.
Linda Reid.
B Acc.
A bookkeeper requires specific professional and personality traits, all of which Linda possesses. Linda has worked on an array of companies and has homed in her passion for assisting businesses with their bookkeeping and accounting needs to make sure that they are compliant and run smoothly. Linda has been very dedicated to bringing up her 3 lovely children, while engaging a great group of friends who enjoy many social activities.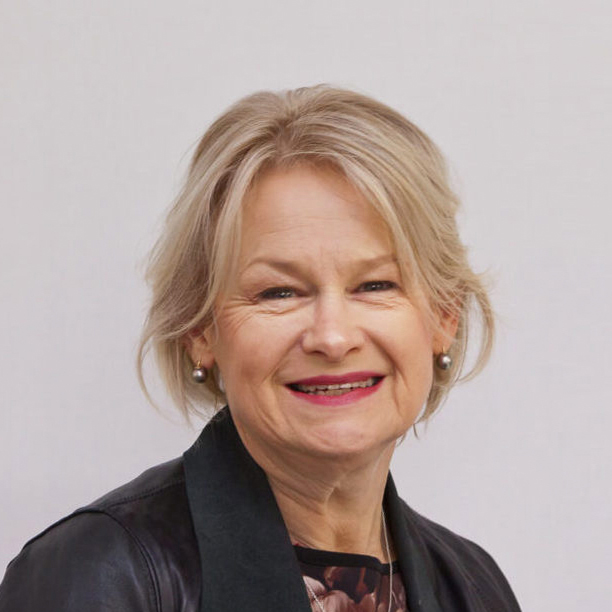 Bookkeeper.
Liz Raynes-Greenow.
Ever since arriving to Australia from the UK in her early 20's, Liz has managed to gain an invaluable amount of experience across various industries including Advertising, Marketing and now Bookkeeping. Liz's previous exposure to these industries gives her an ample amount of flexibility in the way she thinks when trying to help improve systems and processes of the clients here at Square Penny.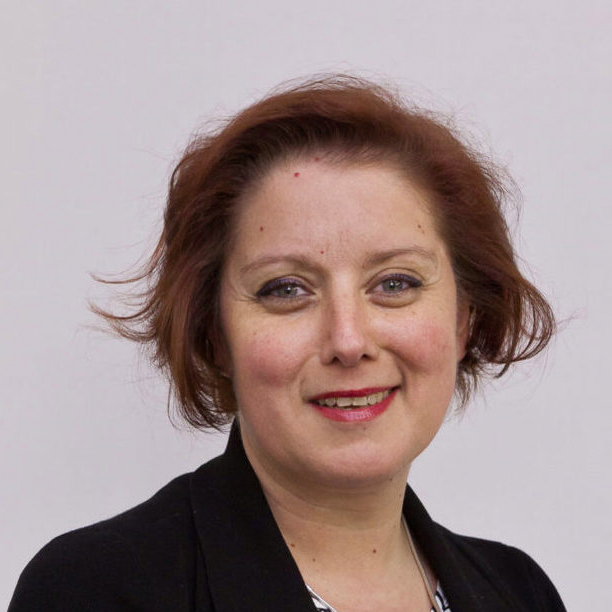 Bookkeeper.
Maria Pavone.
In the last 25 years, Maria has made her impact in the Bookkeeping and Finance Management world across a number of industries. Maria is a self-taught and dedicated professional that has a large appetite for learning new programs and processes. Her passion for systems and order is what helps to provide Maria with the necessary skills required for bookkeeping. Maria's family thinks that she is 'a bit extra' by her habit of going over and beyond in all things she does, this includes her love of sewing and cooking foods from all over the world.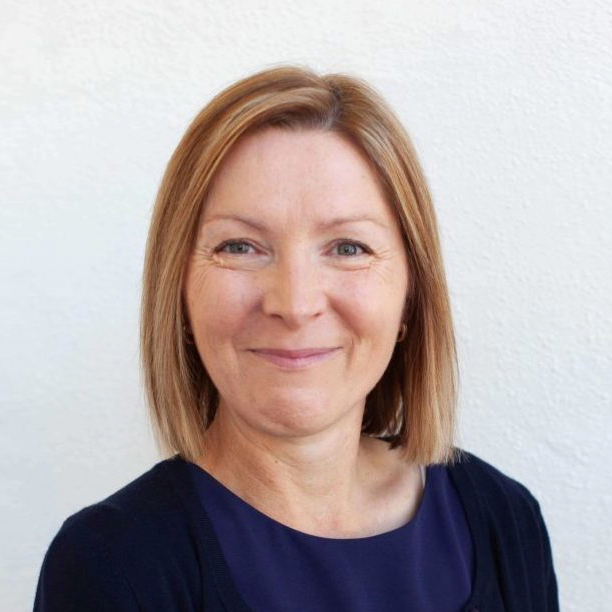 Bookkeeper.
Michelle Grant.
Michelle started with Square Penny in 2018 and brings with her various disciplines of bookkeeping such as finance, payroll and administration practices after being in the industry for over 20 years. Michelle's attention to detail and philosofy of 'I don't take shortcuts' gives her clients piece of mind. As well as being dedicated to her work, Michelle also enjoys a laugh and loves spending time with her family.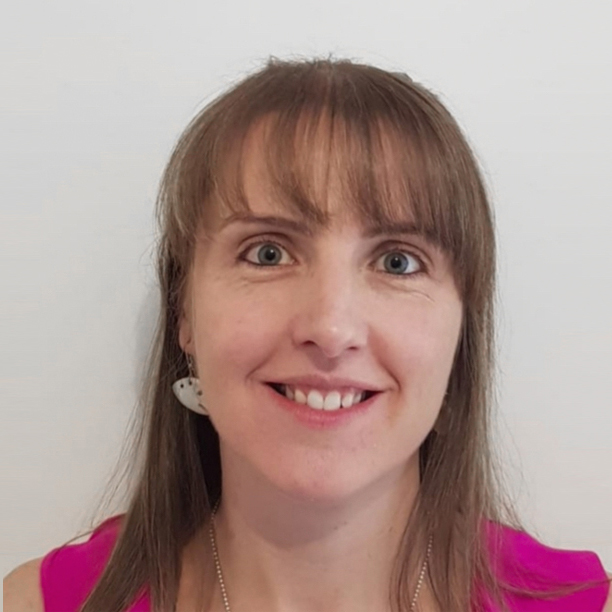 Bookkeeper.
Kelly Cabrera.
Kelly has a passionate thirst for maintaining a high level of efficiency and accuracy in all tasks assigned to her. From her experience in finance across a range of industries, Kelly's skillset and expertise present a large benefit to the business and our clients. Being family-orientated, outgoing and open to learning new skills are all assets of Kelly that are welcomed by the team at Square Penny.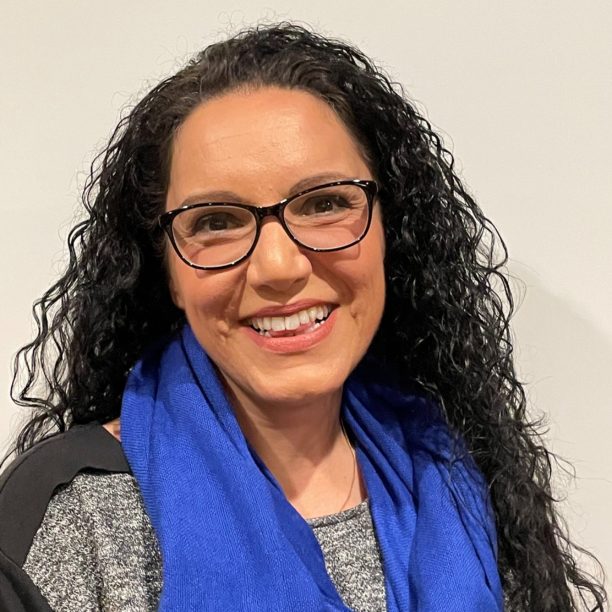 Bookkeeper.
Lucy Anastasi.
After relocating back to Melbourne, Lucy has joined the Square Penny team and hit the ground running. Her 15+ years of experience and hard working attitude has seen Lucy integrate into her client's business with ease. Her ability to just get things done and done right has helped her client get a better picture of their business and to implement process improvements. When she is not working, Lucy is entertaining friends and dedicating herself to her 3 growing boys.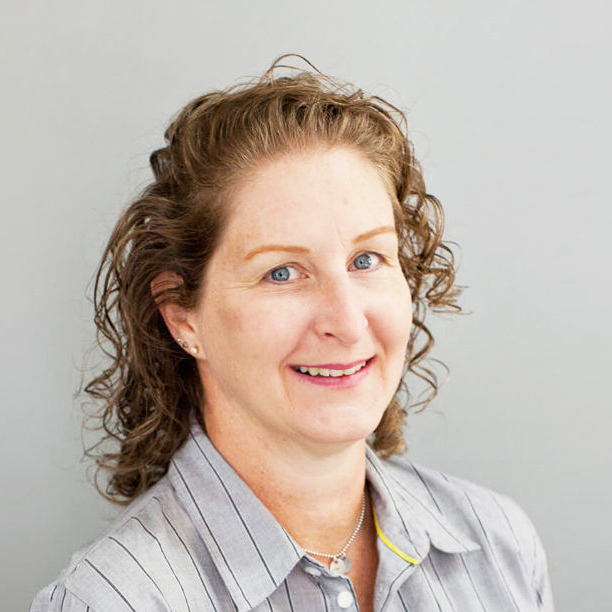 Bookkeeper.
Tracey Wester.
It is through Tracey's astuteness and experience as a professional bookkeper which has seen her secure a place as Senior Bookkeper at Square Penny. Tracey's exceptional career as a Bookkeeper has been supported by her wide-wealth of knowledge in areas such as warehousing, marketing, event management and office administration. Hailing from abroad before moving to Australia permanently to develop her career.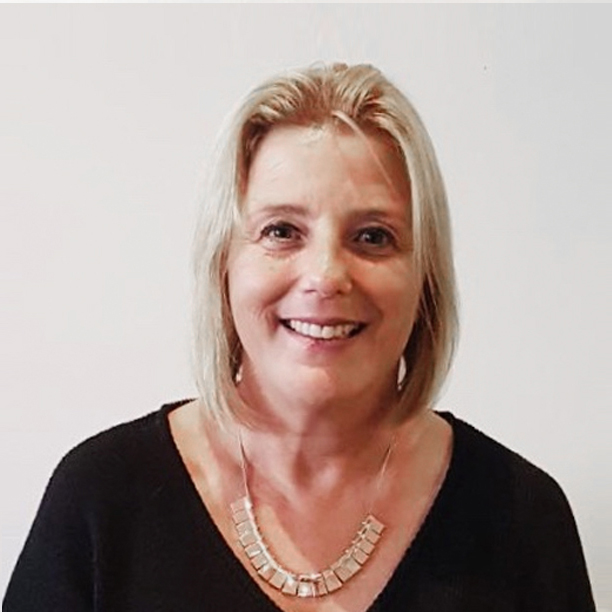 Our Administration Officer

.
Clare McMahon.
Clare is well-recognised around the office from the way she promotes a positive company culture. Clare is very passionate when it comes to working with others, and this passion is reflected in the results she is able to achieve for her clients. Throughout years of experience in bookkeeping and administration roles, Clare can confidently work in a fast-paced environment whilst also keeping the best interests of her clients in mind.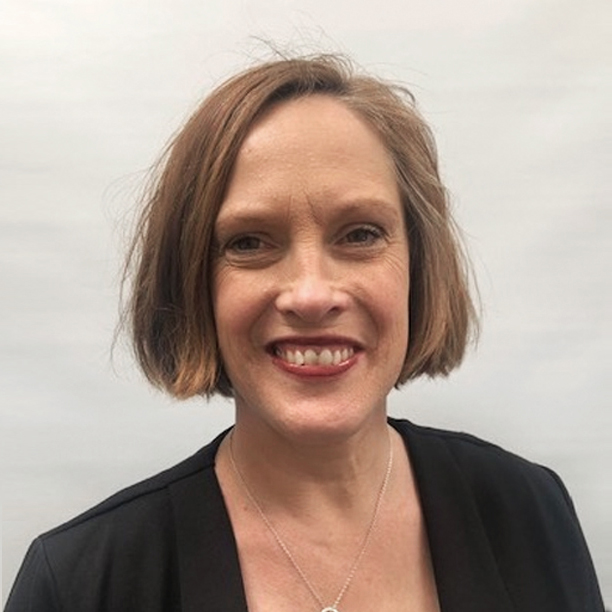 Our Marketing Guru

.
Melinda Walker.
Melinda is a self-motivated, hardworking, passionate and dedicated employee at Square Penny. Melinda's drive to take initiative can be seen in her constant efforts for finding ways to get the Square Penny story out. With her extreme sense of organisation, Melinda is able to help fundraising for the local dance centre and help low income housing groups.
How our business got to where it is today.
Since its conception in 2006, Square Penny has been helping a multitude of businesses in finding solace with their bookkeeping and financial management needs. With a well-experienced mixture of Chartered Accountants, CPA's and Bookkeepers, Square Penny has firmly equipped themselves to handle the particular financial needs of companies spanning across a wide range of industries.
When Founder of Square Penny, Damian Scodella, began this journey of accounting and bookkeeping, he started with a firm goal of wanting to help to empower businesses. His ethos has, and always will be to demonstrate how any action of a business can have an impact on the overall bottom line.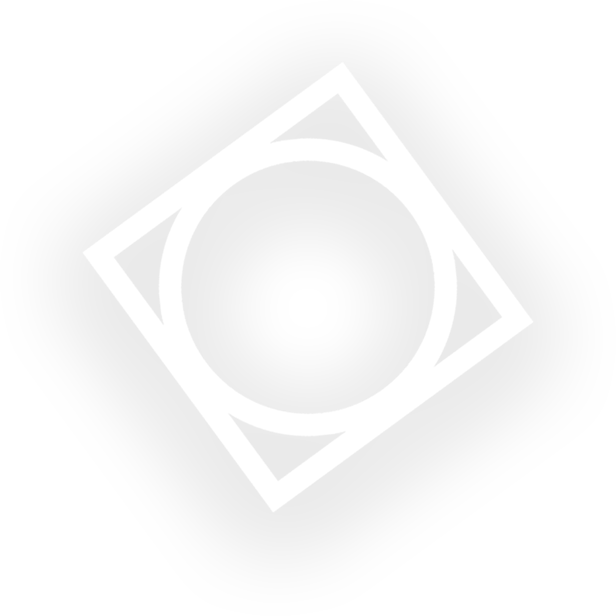 Square Penny has adopted Damian's ethos, and all of its staff transmit his altruistic values of genuinely wanting to help a business grow and save money. Square Penny operates by working closely with its clients in ensuring that their books are organised and up to date. As well as managing books, Square Penny can provide financial management services, professional business advice and tailored financial analysis. The idea is to free up the business owner's time, thus allowing them to focus on growing and expanding their business.
Our clients are like family to us. We go beyond the traditional role of financial management, and are dedicated to making your life simpler, so you can continue doing what you do best.
We are experts at what we do, and are always happy to get to know your business, and see if we're the right fit for you!